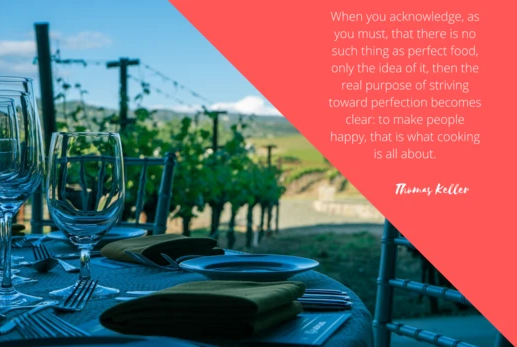 When you cook, are you striving for perfection, being realistic, or trying to make someone happy?
Your understanding of your profession has to be as much about its spirit as it may be about its skills.
"When you acknowledge, as you must, that there is no such thing as perfect food, only the idea of it, then the real purpose of striving toward perfection becomes clear: to make people happy, that is what cooking is all about."
Thomas Keller

Read more about this accomplished chef who is clear about the real purpose of his profession.