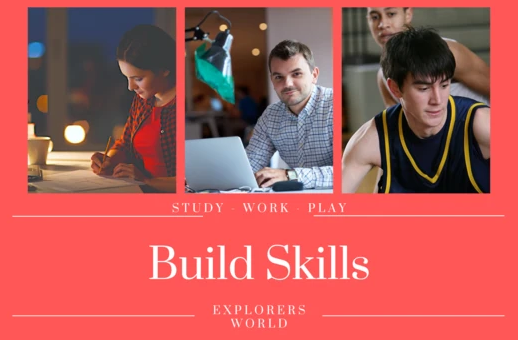 Being human has always meant so many things to so many people – being creative, aspiring for a better life, caring for others, keeping hope alive in the face of extreme adversity, erring and improving, taking up challenges to test one's limits…the list goes on.
Our mission is to facilitate healthy activities that nurture us – physically, emotionally, intellectually and socially. And in so doing, preserve and build what it means to be human.
In exploring the world with your skills, you will discover yourself as a person.
Build your skills with our help. Hire an online tutor or buy a lesson or equipment to train and practice on your own.
Study – Work – Play
Explorers World ™ is a part of Robokids, serving you since 2015.